Subaquatic Dublin
Commissioned jointly by Our Lady's Hospital for Sick Children and the Ark, Cultural Centre for Children. Subaquatic Dublin presents an underwater version of Dublin thriving with fish citizens. WaterWorld builds the aquarium holding 7 tons of water.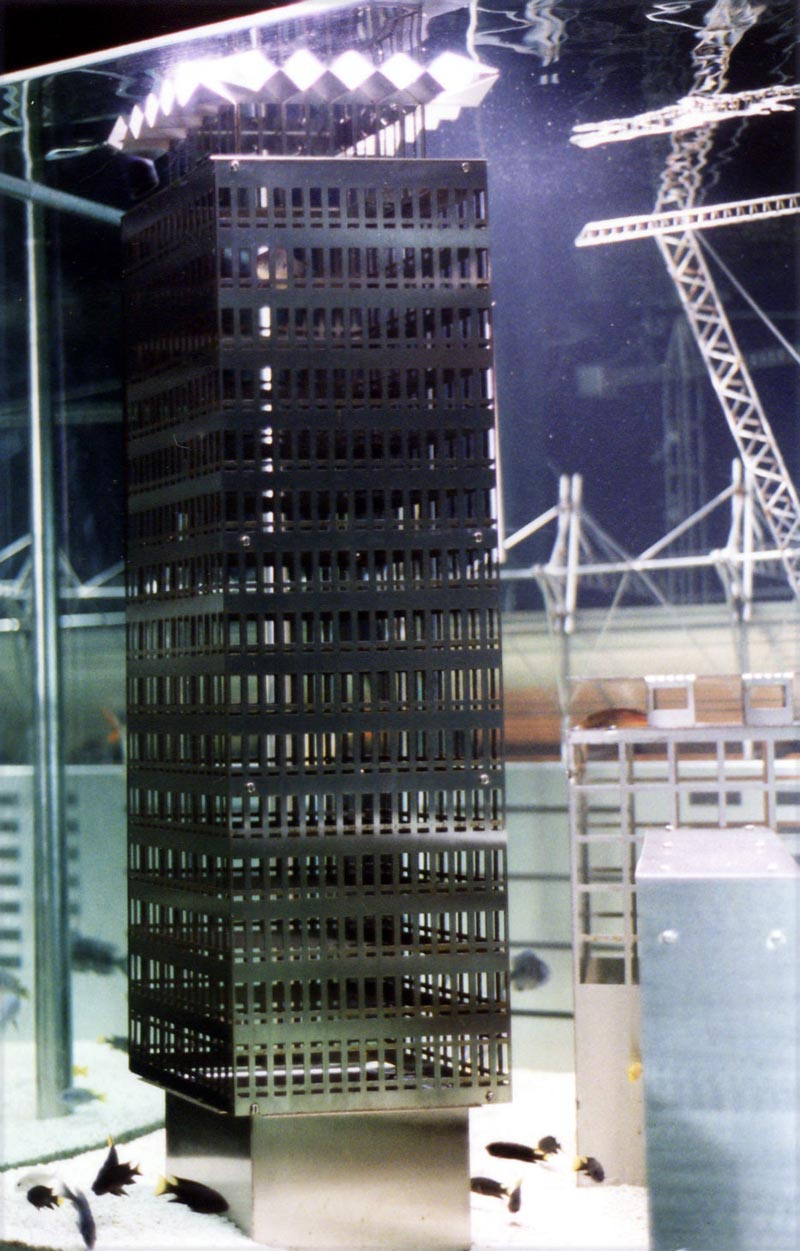 Replicas of landmark Irish buildings along with tower cranes and other urban furnishings are fabricated in marine grade stainless steel.
A small domestic house sits proudly amongst the larger architecture.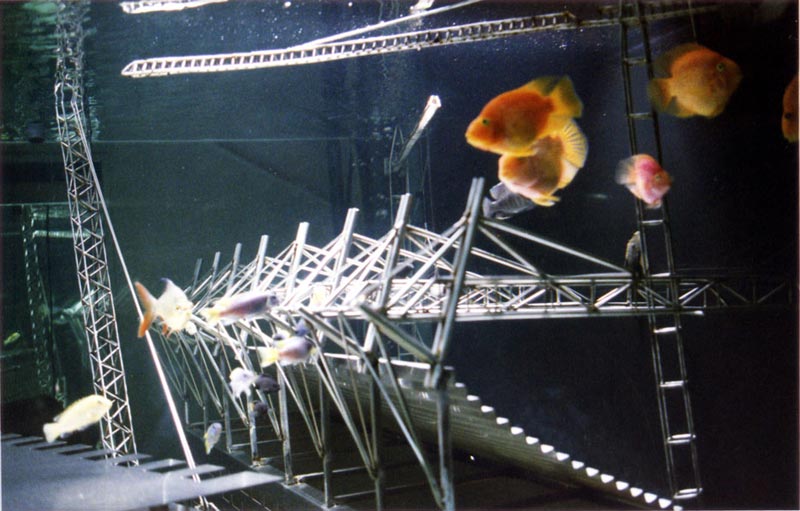 Underwater cameras send live images from the tank through the existing piped television system, reaching children confined to their beds.
Documentation & Media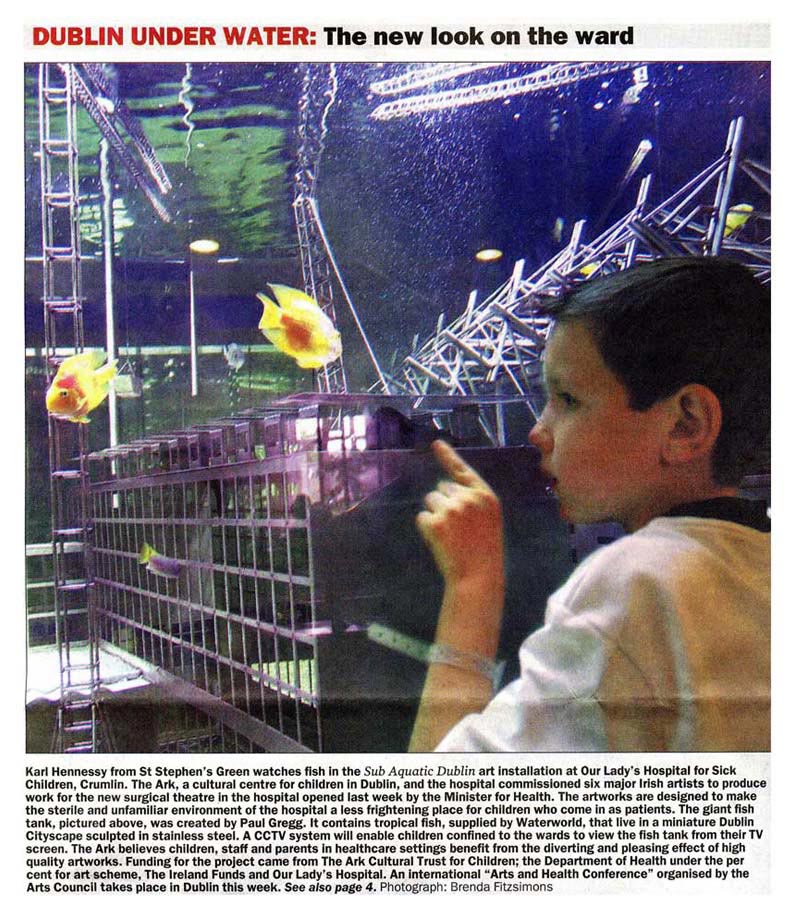 The concept intrigues people of all ages, ideal for a hospital setting where long anxious waiting periods are inevitable.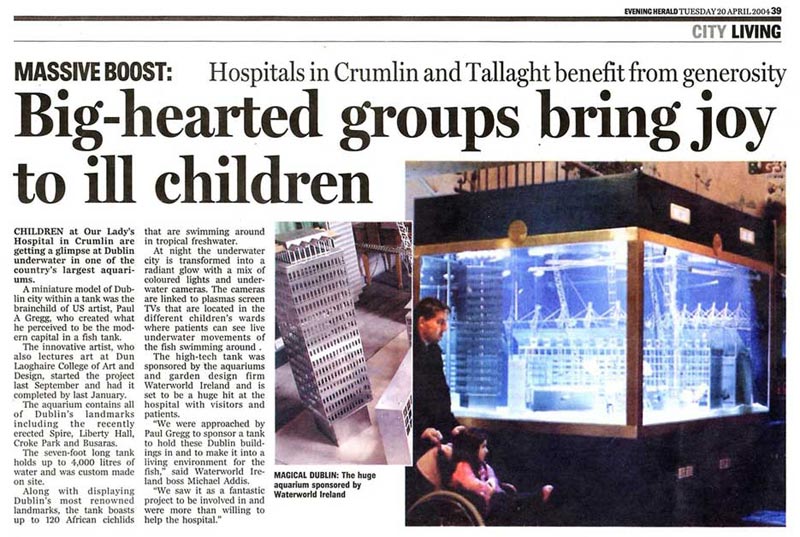 A short movie on the project.