Gallery Work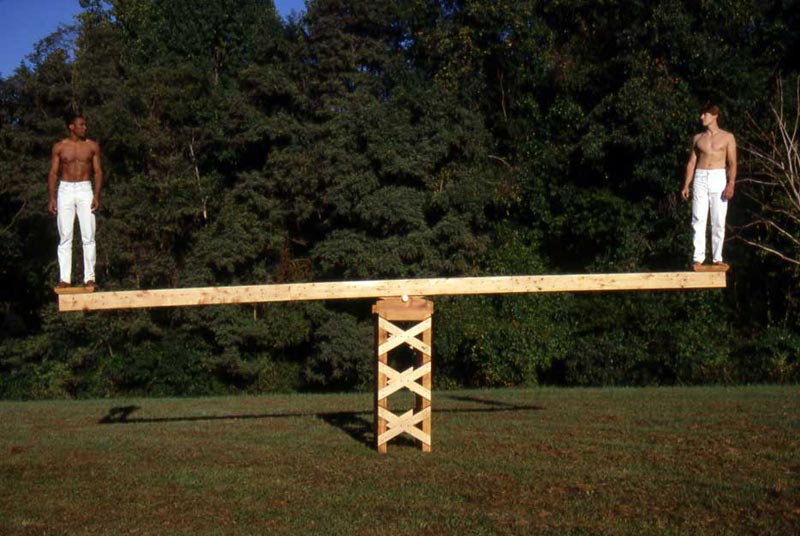 Balance (Manned)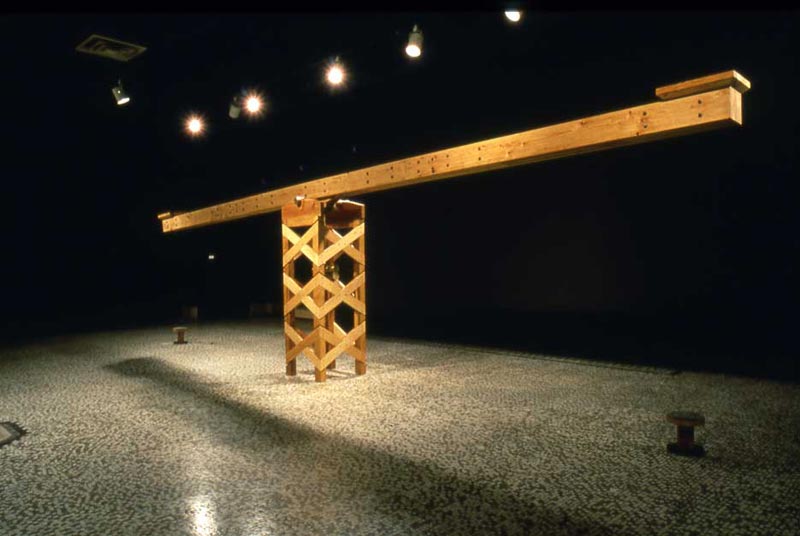 Balance (Unmanned)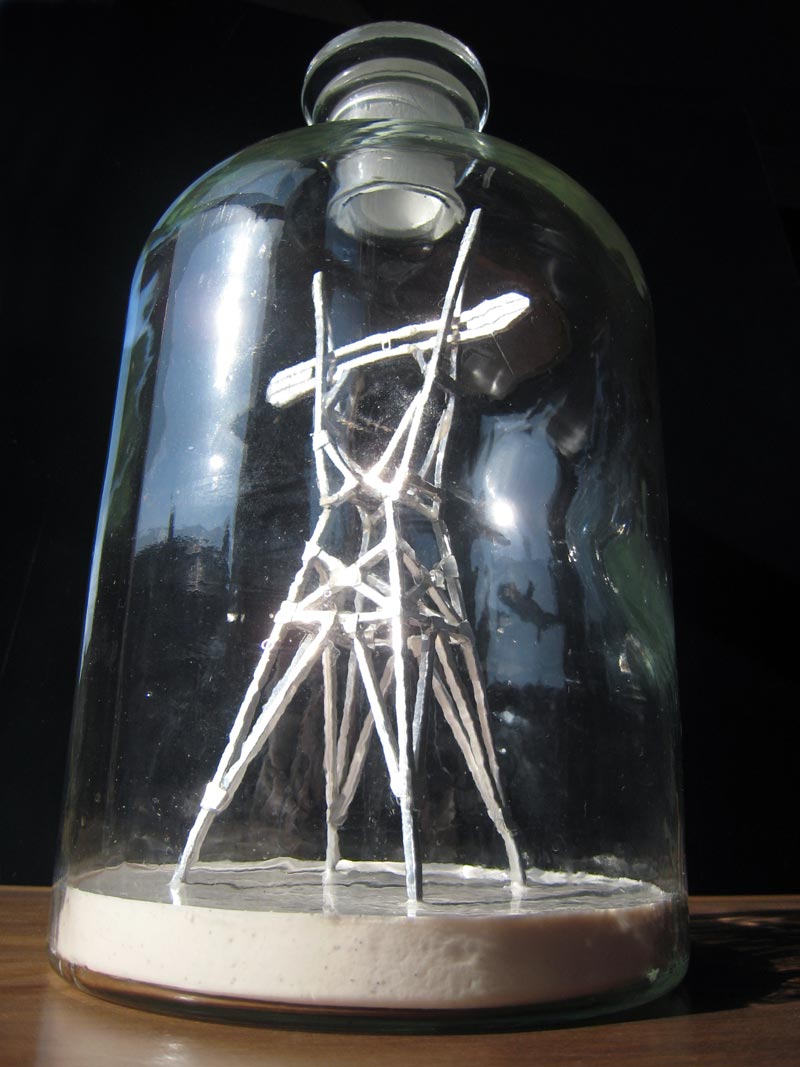 Pylon — Medium: Glass and Aluminium, Size: 30 x 18 x 18cm (12" x 7" x 7")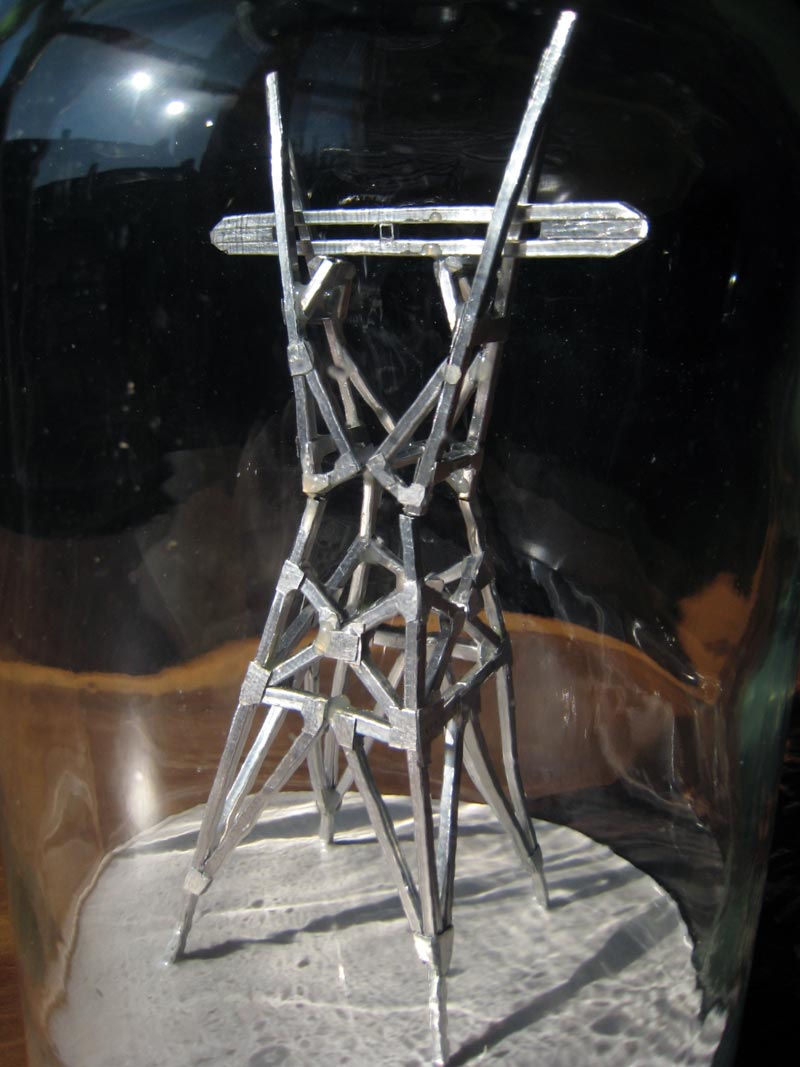 Pylon was first exhibited at the Royal Hibernian Academy 180th Annual exhibition 2010, Dublin, Ireland. Pylon has been hand constructed out of aluminium square tube in a similar manner to how sailors build ships in bottles.

Pylon Inspiration

Pinwheels

Globe (Text by Seán O' Sullivan)
Radiometric testing carried out after the Apollo program indicates that the Moon was formed by a cataclysmic collision between the early Earth and a planet that is retrospectively named Theia. The two planets melded, ejecting our nascent moon, and electrocuting its remains into a watery set of continents.
Globe (Detail)
6 inch globe is mechanised to turn one revolution every 24 hours.
Globe (Detail)
Time can be read by siting the longitudinal lines of the earth. This sculpture served as a concept maquette for the more sophisticated project in Switzerland, "One Revolution Per Day".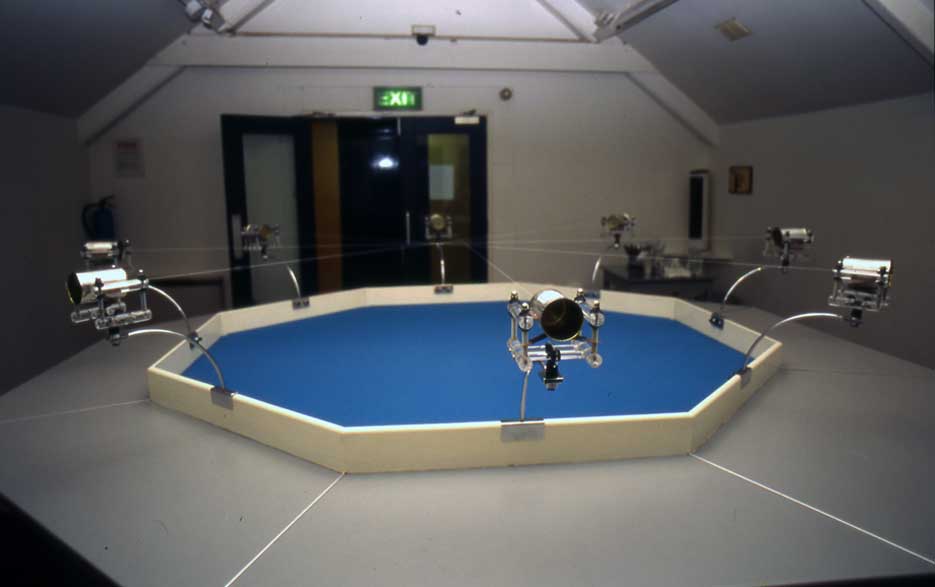 Tin Can Communication (Text by Adrian Duncan)
Tin Can Communication was first shown in the Triskel Arts Centre in 1997, in an exhibition called Intermedia. The work comprised eight mounted tin cans. Each tin can was connected to another using a piece of thread thus creating four two-ended networks, criss-crossing a table with eight sides.
Tin Can Communication (Detail. Text by Adrian Duncan)
These everyday tin cans sat within a series of beautifully machined holders reminiscent of the types of microphones one might have seen during the 1940s and 50s on television, in radio stations, or at live performances. Bringing together outward performance and inward attention, the Tin Can Communicants are bound by an understanding that both cannot talk at once.
Drum Roll Carte Blanche
This sculpture is designed to offer the viewer the reward of a drum roll. By turning the black base-mounted switch, one received a drum roll for 1–60 seconds depending on need.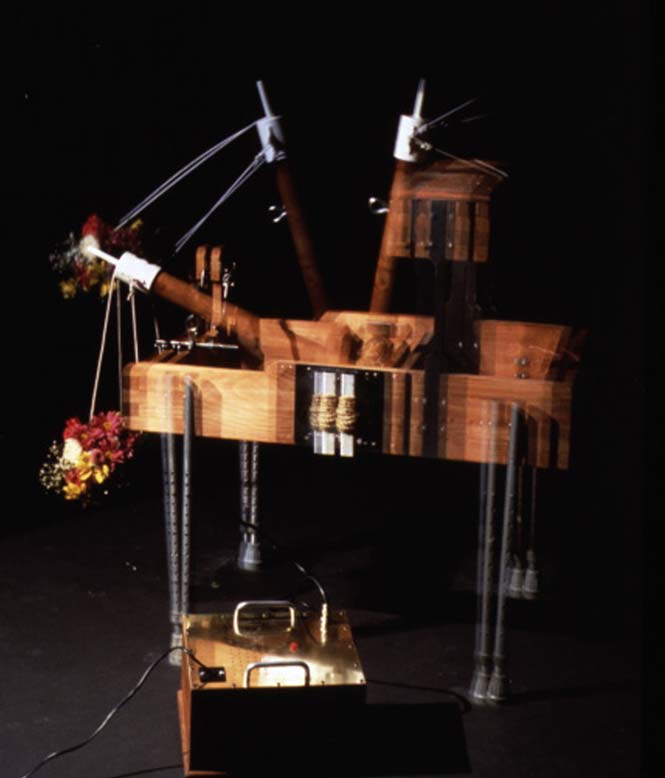 Tonic
The companion to "Drum Roll Carte Blanche" this sculpture throws flowers to the viewer.