Belfast Buildings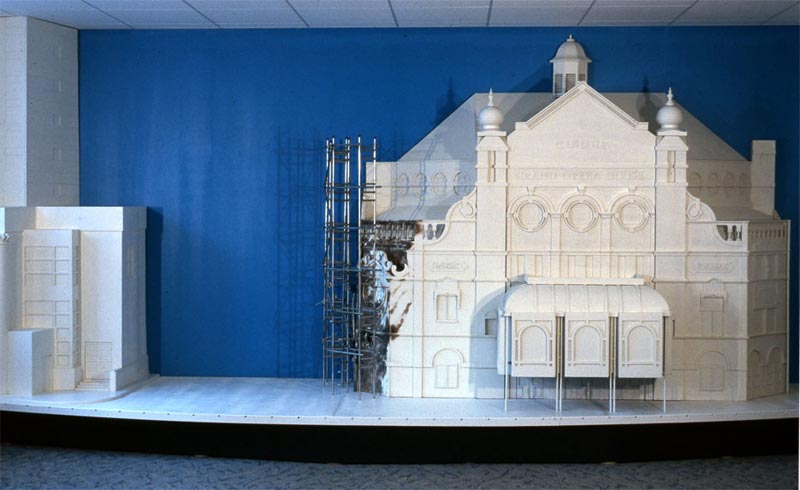 Commissioned by the Royal Victoria Hospital and installed throughout Fractures clinic.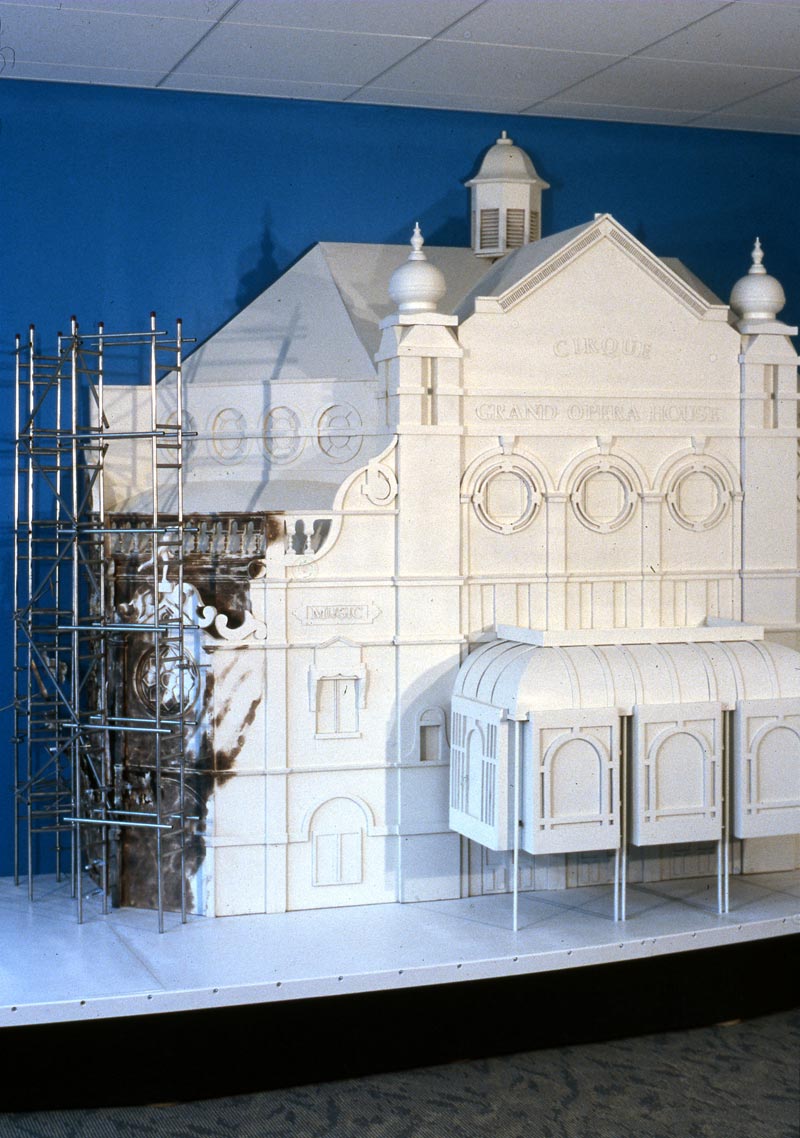 Sculptural models of buildings in a damaged state are being mended and restored through scaffoldings of AO orthopaedic fixation.
The Grand Opera House in a bombed state. Fragments of the architecture are held in place with external fixation, sponsored by the AO Foundation through the support of Peter Matter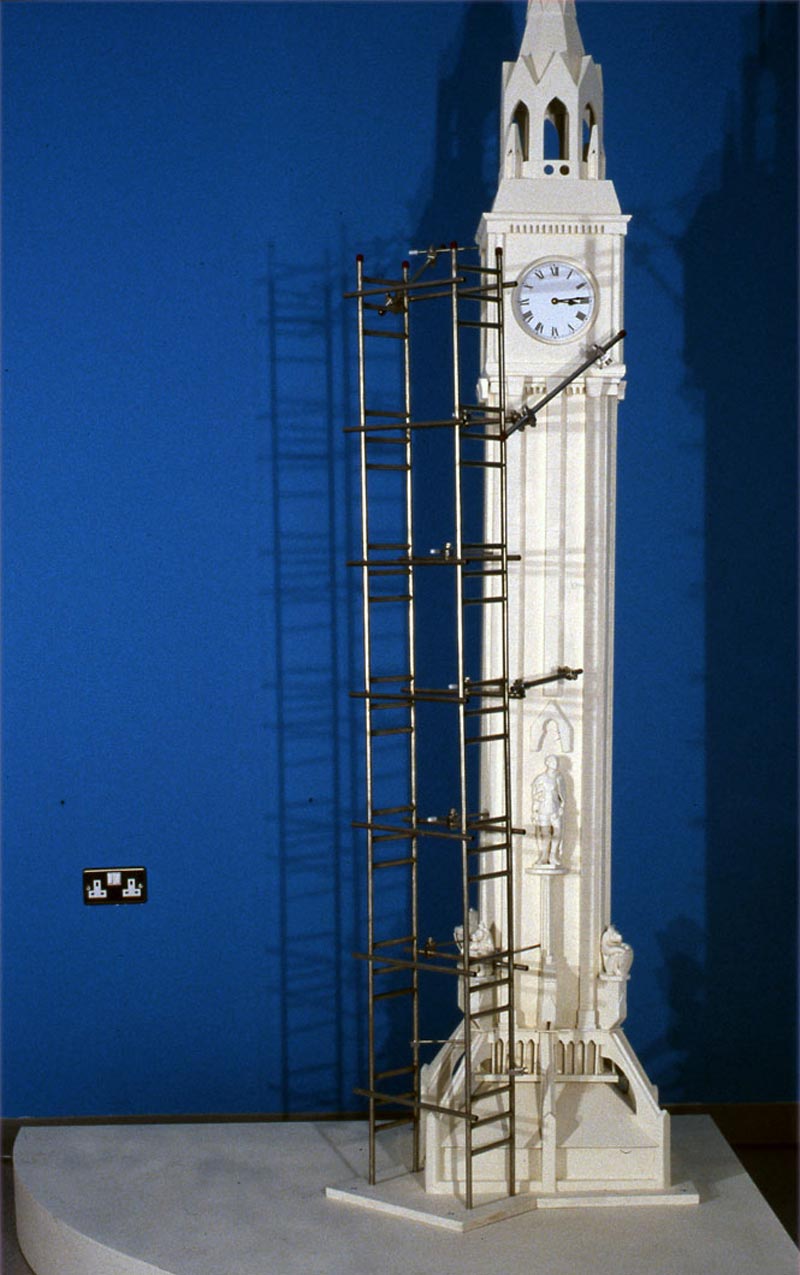 The Albert Memorial Clock tower in Belfast leans like Torre di Pisa. (Figurative elements modelled by Leanne Mullen).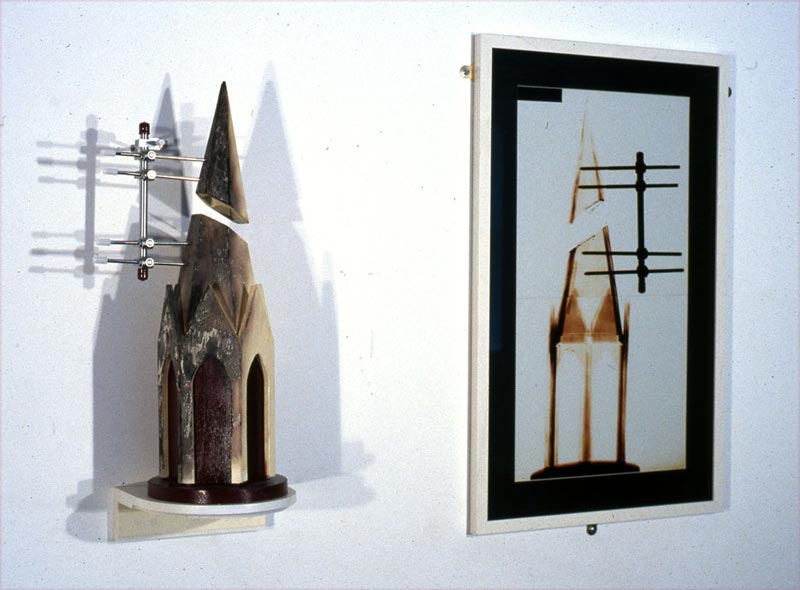 A steeple sculpture is x-rayed. The x-ray film is then placed onto colour photographic paper to create the framed image.
The Royal Victoria Hospital is a recognised leader in reconstructive knee surgery. The surgeons are well practiced as a sad result of "The Troubles" and thugs delivering "punishment beatings&r dquo;. Thankfully, this violence is now firmly a thing of the past.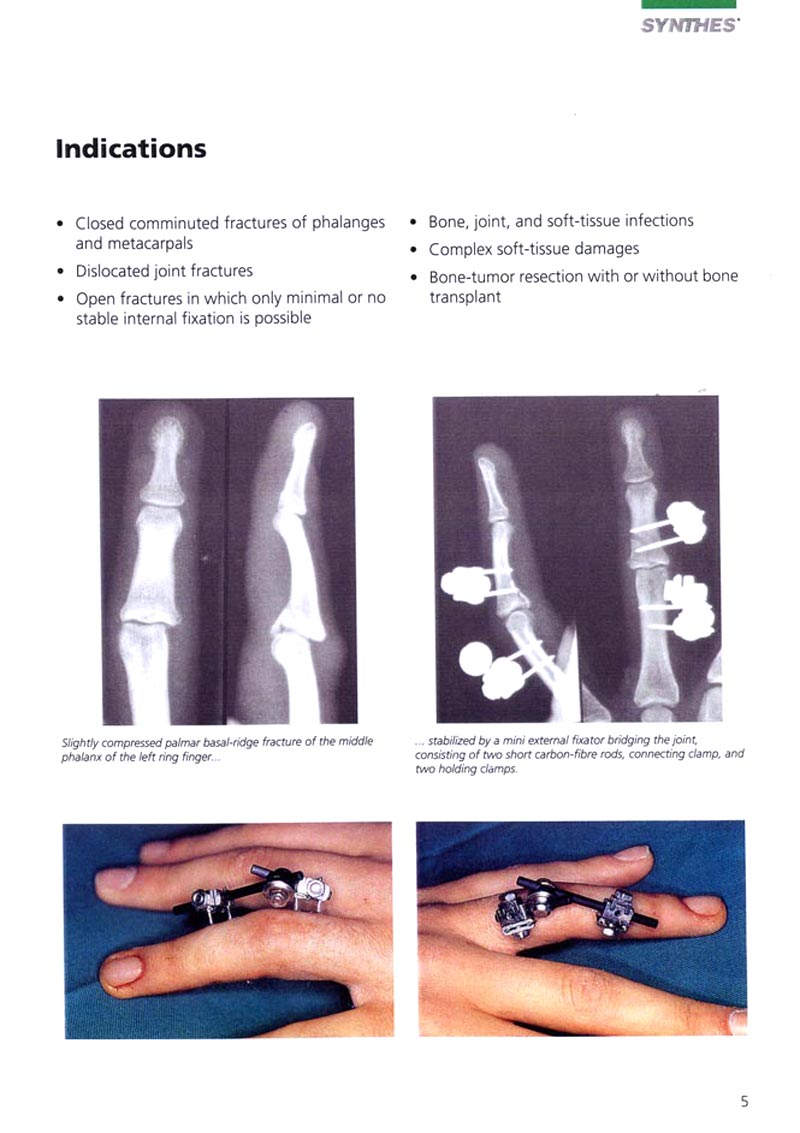 Surgical treatment of bone fractures is a metaphor for the peace process in Northern Ireland. The wound is opened up and properly addressed, a better solution than covering over with plaster and immobilising.
Watching extensive use of elaborate scaffolding during Dublin's rapid renovation inspires the conceptual link between architecture and medicine.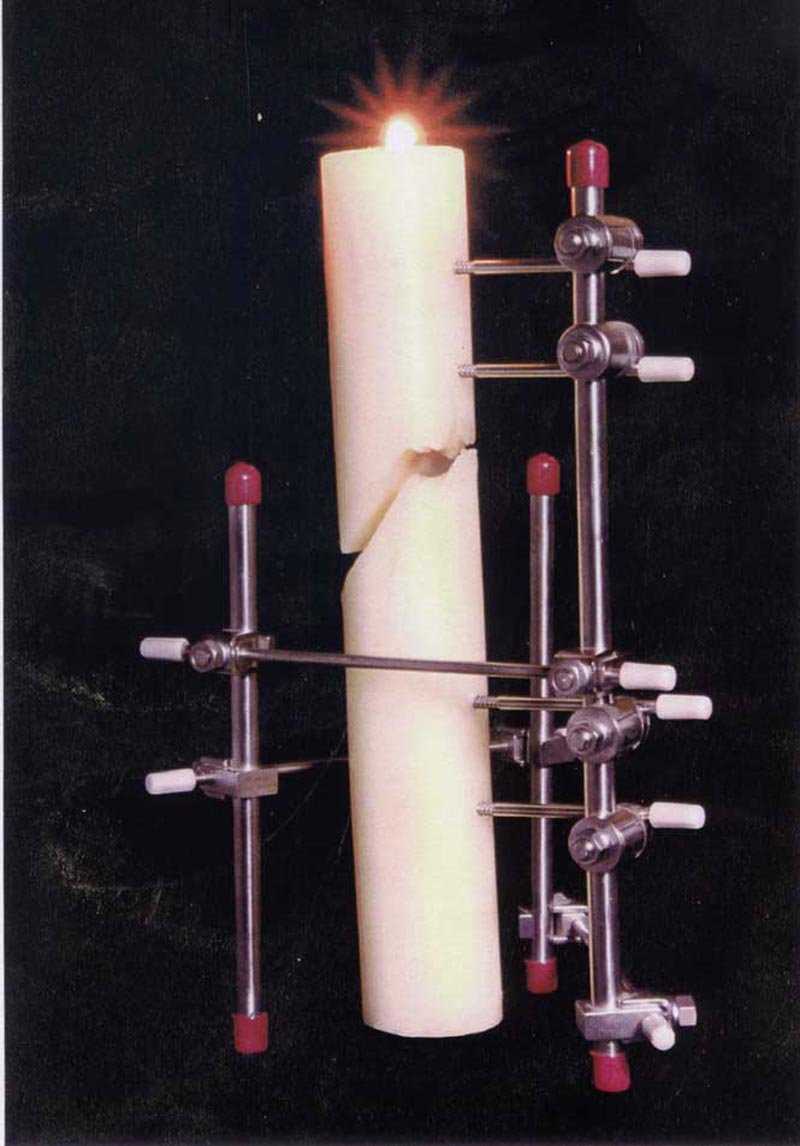 Also displayed in the fracture clinic are smaller objects on the mend with fixation.
Documentation & Media