Keep The Home Fires Burning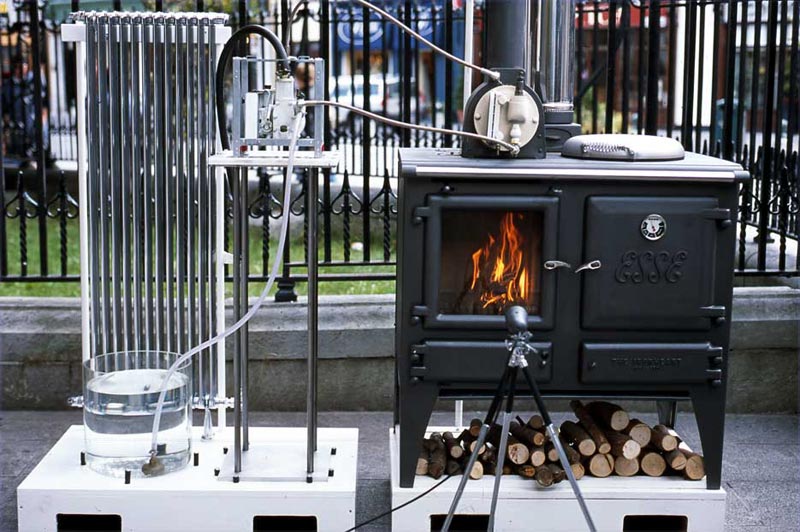 Sculpture built for the "Home" Exhibition curated by Martin Healy as part of Cork 2004 European City of Culture.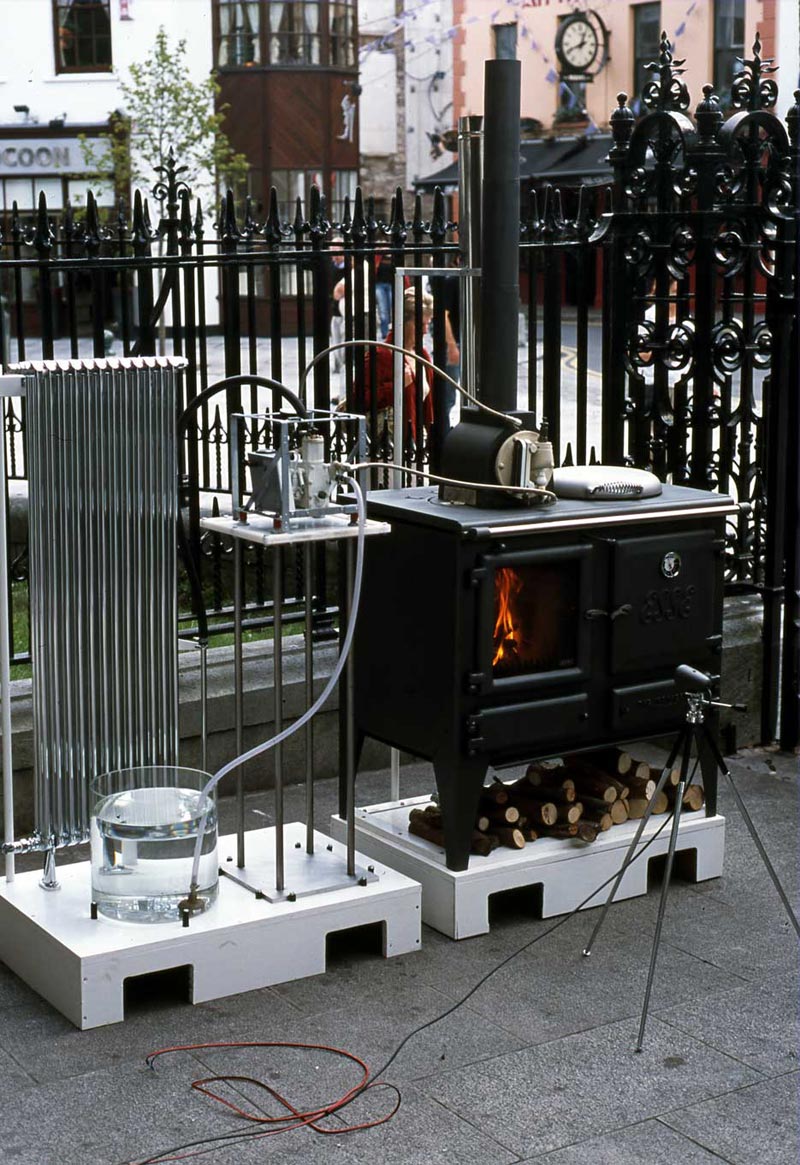 Adittional sponsorship for the artwork: Ouzledale Foundry Co. Ltd, U.K. Bisque Radiators, U.K. Houseworks Ltd., Ireland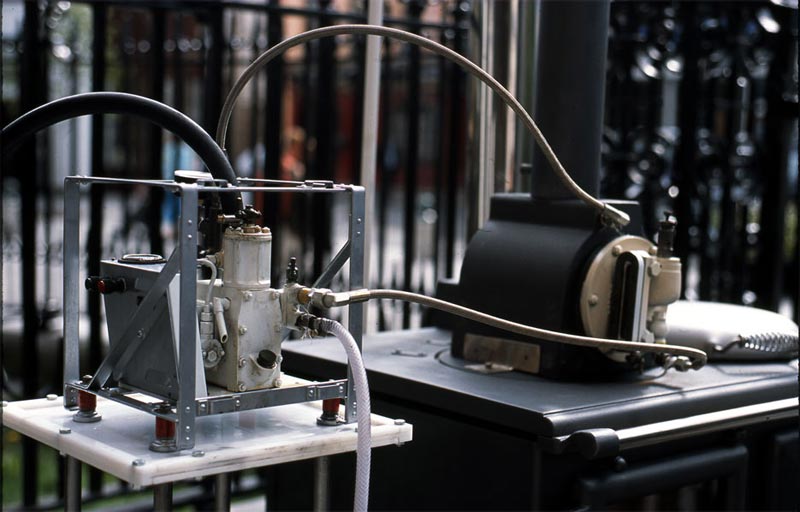 Sculpture is an energy loop, a wood fire heats a steam boiler, that powers a steam engine, that turns a generator, that makes electricity to power a digital camera, that makes a digital image of the fire.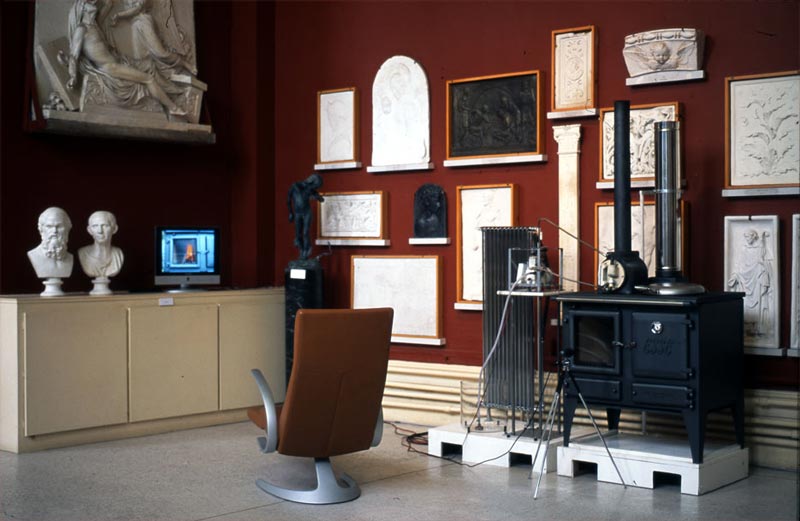 The digital fire is presented on a flat screen monitor inside the gallery offering viewers a comparison between pure "authentic" fire and a self-generated modern alternative.
Documentation & Media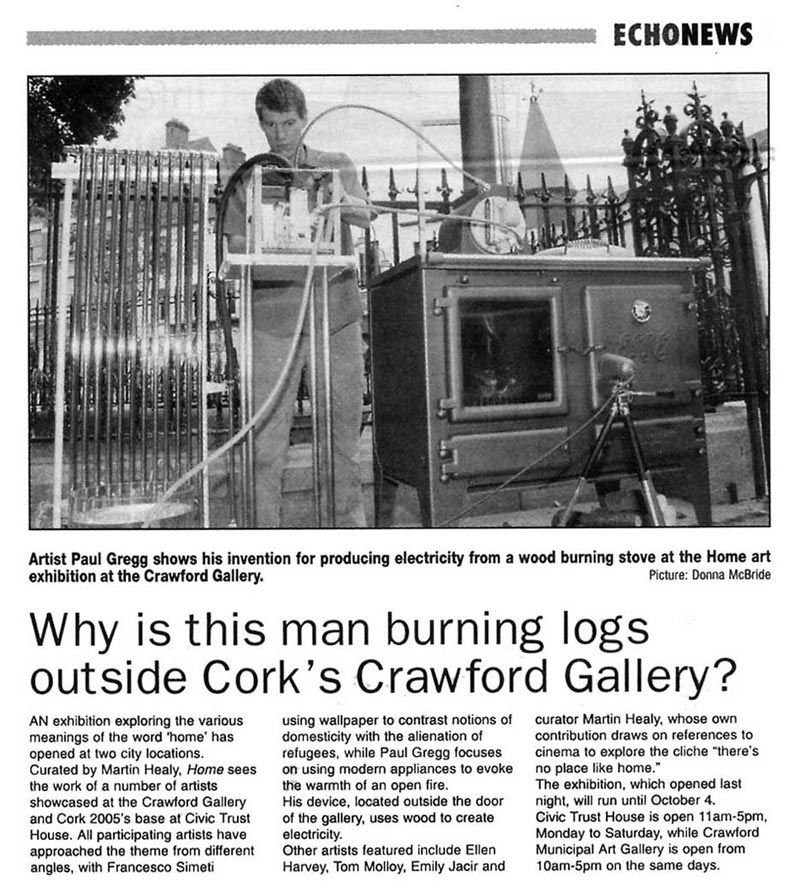 Cork Evening Echo News Article