Pageantry & Rhetoric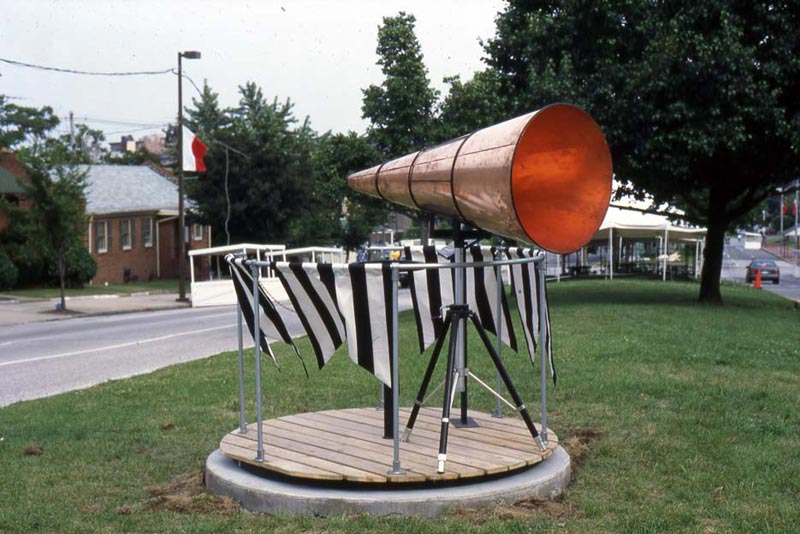 After my first year living in Ireland I created a temporary piece of Public Art for the Artscape festival in Baltimore, Maryland. Admiring Irish wit and motivated to highlight the importance within society for all people to share their views, I built Pageantry and Rhetoric.
With a large copper megaphone mounted to a rotating platform, this sculpture assisted people willing to share their opinion with the crowd around them. The mechanism for rotation mimicked that of the spinning teacup ride found at amusement parks. By turning a stationary central disc, the entire platform rotates, allowing the speech being delivered to pan across a wide audience. To my delight, the megaphone very effectively amplified human voice. During the festival people eagerly engaged with my artwork. The man pictured above enjoyed calling out the name of the boy his fourteen-year-old daughter fancied causing her to flee with shrieks of embarrassment.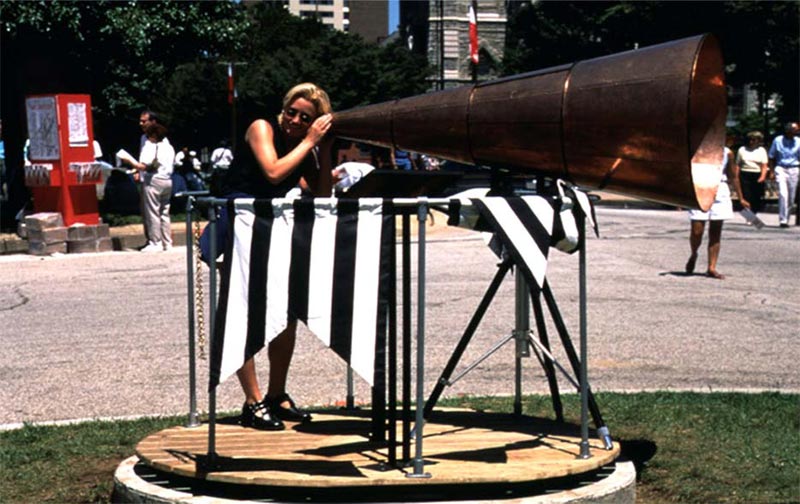 A happy studio accident occurred while making this sculpture. I sought to strengthen human voice as a way to encourage public expression. Shortly after installing the work I discovered my megaphone equally effective for enhancing one is hearing. Placing an ear against the mouthpiece and turning the platform transforms a person into a human radar station, easily hearing conversations happening 100 feet away..